News
Newsletters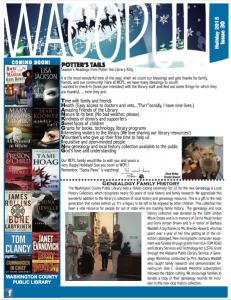 Issue 30, Holiday 2015, Washington County Public Library Newsletter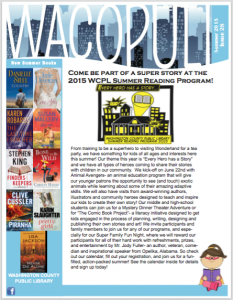 [maxbutton id="3″]
---
WCPL PROMO VIDEO
---
May 2015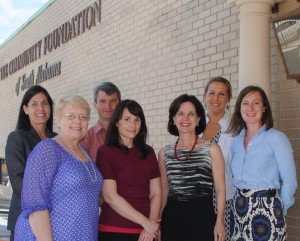 WCPL Receives CFSA Grant for Cultural Arts
 Community Foundation of South Alabama (CFSA) recently awarded Washington County Public Library with an $11,000 grant to encourage community participation and improve communications within our rural area by establishing web presences, social media sites, and printed promotional materials for local agencies. These new sites and channels of communications are now available to the public online and will benefit so many people as citizens and groups are connected with the information they want and need!
New informative websites, webpages, and social media pages were created for Washington County Public Library, Washington County Commission, Town of Chatom, Town of McIntosh and Town of Millry. New equipment and software provided through this grant allows WCPL to partner with local art and culture organizations to advertise and promote enriching cultural events throughout the community! A database of email addresses has been gathered and is now used to communicate with more than 500 people. This grant provided WCPL with valuable resources and opportunities to help many others create and advertise programs for schools, local government agencies, non-profits, galleries, theatre companies, and the Washington County Chamber of Commerce.
A combination of diverse new avenues for communications including online sites and pages, social media, newsletters, and flyers, allows WCPL to become an effective communications partner in Washington County and beyond! A public community calendar has also been developed which allows non-profits and community organizations to submit program information to be advertised broadly throughout the community, informing the public and increasing participation in local events.
These amazing new services would not be possible without the generous grant funds provided by CFSA to improve access to information about amazing opportunities to learn new things and enjoy locally provided recreational events throughout the county!
---